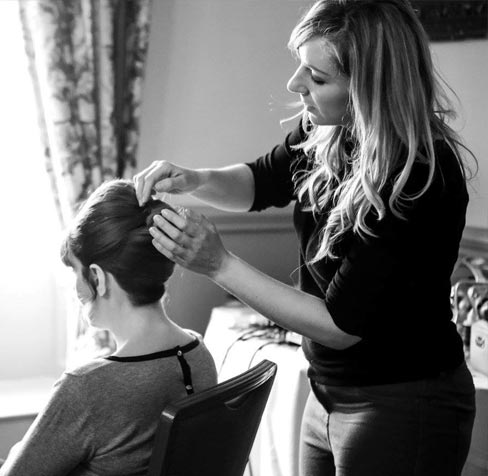 Holly Kathleen is a Kent based Professional Hair and Makeup Artist; specialising in bridal, photographic and special occasion makeup.
Holly attended the prestigious and internationally renowned London College of Fashion where she was taught by some of the industry's leading hair and makeup artists and is also a MAC Pro Member.
Having worked in the industry for over eight years now, Holly's work has been featured in numerous bridal blogs and magazines such as, Rock My Wedding, Your Kent Wedding Magazine and Bride and Tonic. Holly's also had the pleasure to work with a plethora of photographers on various photo-shoots and daytime TV personalities.
Holly's been passionate about makeup since childhood and when creating any look her goal is to make women look and feel beautiful. Having previously obtained a degree in Architecture at the University of Kent, Holly is an incredibly creative person and loves combining ideas from a client with her professional expertise to create their dream look. Holly has also trained in Airbase HD airbrush makeup, which is perfect for flawless skin in front of the camera.
Holly's years of experience have provided her with a very positive, calming professional manor making the wedding morning a relaxing, enjoyable experience for all her bridal parties.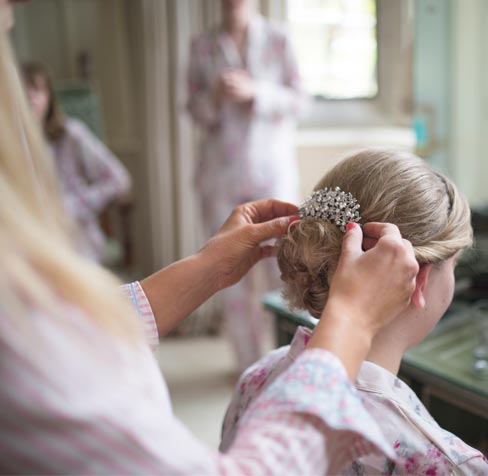 Some of the brands she loves to carry in her kit include: Chanel, MAC, Charlotte Tilbury, Clinique, Dior, Laura Mercier, Bobbi Brown, Nars, Tigi, Bumble & Bumble, L'Oreal Professional.
Please contact Holly with any questions.
Holly is available to provide Airbase Airbrushing Foundation which is used extensively in TV, theater and film and loved by a plethora of celebrity makeup artists.
The silicone based formulation is extremely long lasting and requires absolutely no touch ups. It gives you a completely flawless finish while feeling weightless. And, because it is silicone based it is heat resistant and waterproof!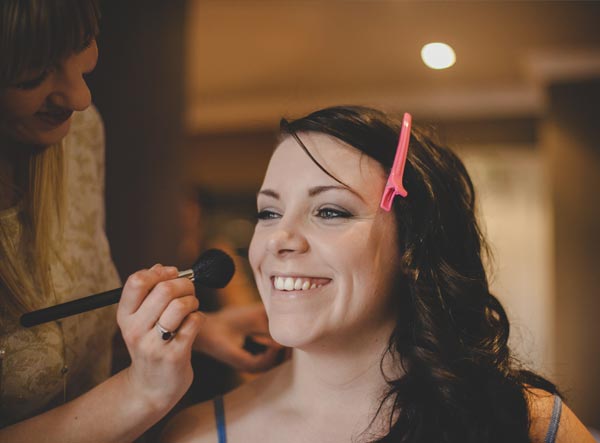 Trials
Your trial consultation for hair and makeup typically lasts around 2½ hours, in this time the details of your wedding, your colour scheme, bridal gown, bridesmaid gowns will be discussed. Holly will also go through your current beauty and make up regime with you and how you envisage your hair and makeup on the day. If you have collected any images of make up or hair styles you like they can used as a basis for your look, if not portfolios of images are available for inspiration. Holly aims to create a flawless, beautiful look that you feel happy and comfortable with, that enhances your natural beauty. This is your special day and you must feel perfect.
On The Day
On your wedding day, Holly will visit you at your chosen venue of choice and recreate the look achieved at the trial. It is advisable to wear a dressing gown or loose fitting clothing on the morning of the wedding to ensure your hair and make up are not disturbed. Additional artists are available for large bridal parties.
A hair and makeup schedule will be sent to you prior to the big day to ensure everyone knows when they will be needed and how long everything will take. Should you need assistance being laced into your bridal gown Holly is happy to help.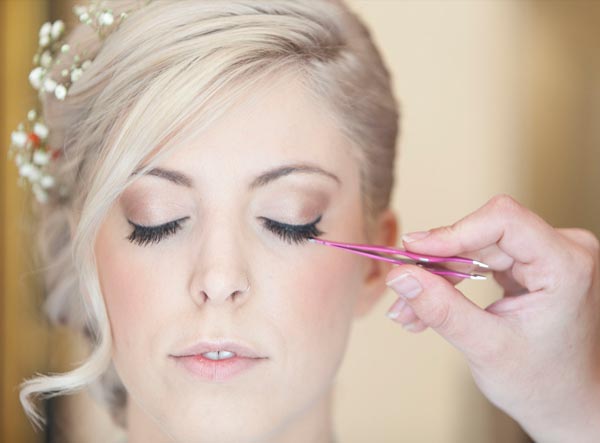 If you have a special occasion such as, a party, ball, prom or maybe just a night out, Holly can offer professional makeup application and hair styling.
Trials are not essential but can be beneficial.
Discounts apply for larger bookings (3 or more) please contact Holly to discuss your requirements.
Holly is available for bespoke makeup lessons that are tailored to your requirements.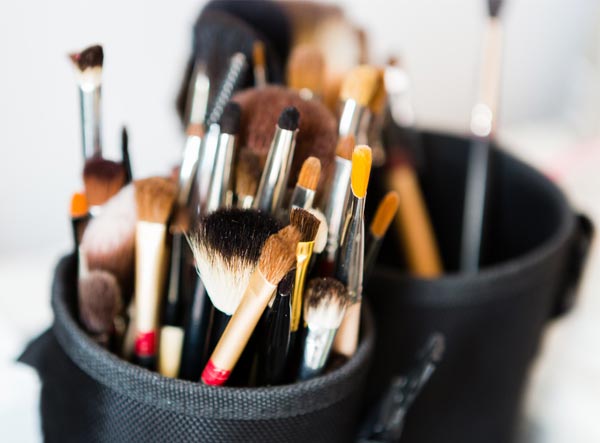 Makeup lessons are perfect for brides getting married abroad who are applying their own makeup. Feel free to come alone or a bring a friend and you will learn how to:
Create a flawless base
What colours suit you best
Different eye shadow application techniques including a smoky eye
How to contour and highlight your skin
How to apply lipstick and gloss
Create different daytime and evening looks
All lessons include: how to apply false lashes, how to use pigments, how to apply liquid liner and create other looks.
Should you require any beauty treatments, Holly is happy to recommend an associate beauty therapist.
In 2016 Holly trained as a professional Ultimate Lash Technician with Nouveau. Loving all things hair and makeup, Holly felt like this would be a great complimentary treatment to offer clients so that their beautiful wedding day lashes would last throughout their honeymoon.
However, you don't have to be get married to enjoy Nouveau lashes, they are perfect for everyday wear as well as special occasions.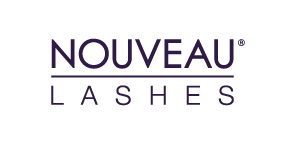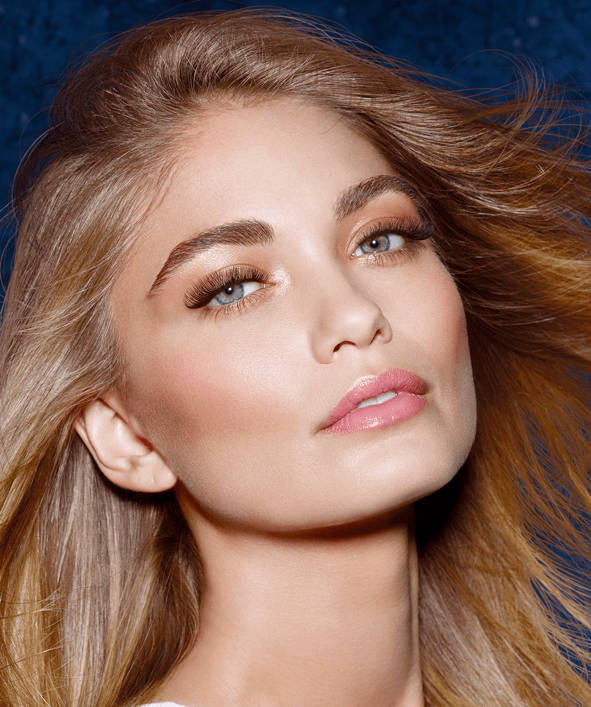 Extend is the ultimate Nouveau Lashes experience and allows you to have the lashes you have always dreamed of. Extend is a state of the art semi-permanent lash extension treatment that gives you longer, thicker, very natural looking lashes.
Using Nouveau's unique weight-for-weight guidance, individual lashes are applied one at a time onto the natural eyelash for a flawless finish without overloading the natural lashes or causing damage. This creates the appearance of fuller, thicker-looking lashes with added volume.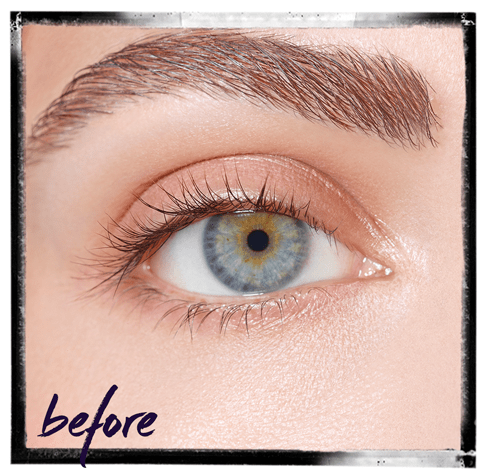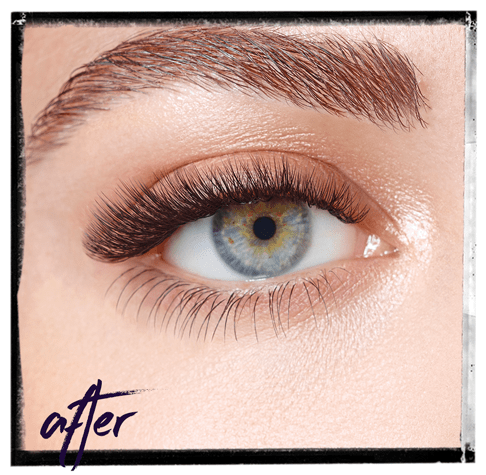 The express lash treatment range means you can create longer, fuller, volumised lashes in just a matter of moments. The express treatment is bespoke to each individual client. So whether you're looking for a natural enhancement, classic volume or full evening glamour, you can create a look tailored to you and your lifestyle. The express lashes are semi-permanent but must be removed after 10 days to 2 weeks.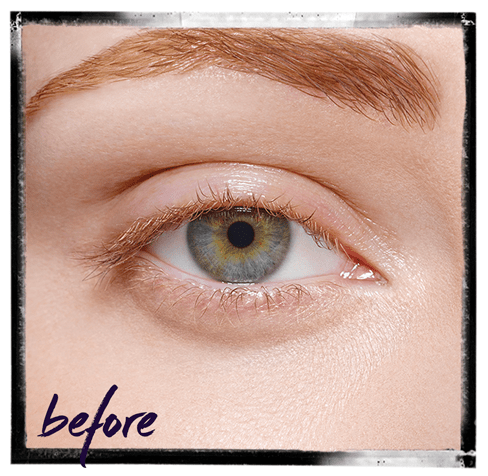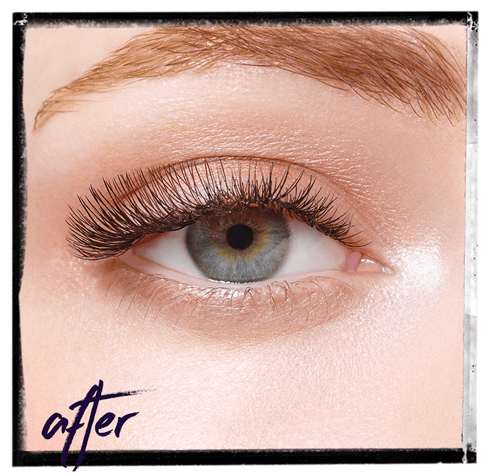 Makeup applications include Airbase airbrushing foundation and individual eyelashes if required.
All makeups include High Definition Airbrushing, individual lashes and a lip touch up pot in your chosen colour at no extra cost.
Individual lashes are temporary lashes which will last for the duration of the day. If you prefer strip lashes, Holly is happy to apply them whist applying your makeup, but you will need to supply the strip lashes yourself.
Additional artists are available for larger bookings.
Trial

| | |
| --- | --- |
| Bride's hair & makeup | £100.00 |
| Bride's hair only | £60.00 |
| Bride's makeup only | £60.00 |
| Bridesmaid / Mother of the Bride hair | £40.00 |
| Bridesmaid / Mother of the Bride makeup | £40.00 |
| Just blow-dry / straighten | £35.00 |
| Airbase foundation only | £12.00 |
| Tattoo covering - please enquire | £30.00 |
On The Day

| | |
| --- | --- |
| Bride's hair & makeup | £200.00 |
| Bride's hair only | £100.00 |
| Bride's makeup only | £100.00 |
| Bridesmaid / Mother of the Bride hair & makeup | £100.00 |
| Bridesmaid & Mother of the Bride makeup only | £50.00 |
| Bridesmaid / Mother of the Bride hair only | £50.00 |
| Just blow-dry / straighten | £40.00 |
| Airbase foundation only | £15.00 |
| Tattoo covering - please enquire | £30.00 |
Trial

| | |
| --- | --- |
| Hair | £40.00 |
| Makeup | £40.00 |
On The Day

| | |
| --- | --- |
| Hair | £60.00 |
| Makeup | £60.00 |
| Makeup & Hair | £100.00 |
| Airbase foundation only | £15.00 |
On The Day

| | |
| --- | --- |
| 3 hour lesson | £150.00 |
| 5 hour lesson | £250.00 |
On The Day

| | |
| --- | --- |
| Full Set: Glamorous (2 hours 30 minutes) | £50.00 |
| Full Set: Natural (2 hours) | £40.00 |
| Infills: Glamorous (1 hour 15 minutes) | £25.00 |
| Infills: Natural (1 hour) | £20.00 |
On The Day

| | |
| --- | --- |
| Nouveau Lashes Express Fillers | £20.00 |
| Strip Lashes (designed to last one day) | £10.00 |
| Lash Removal | £25.00 |
Holly is based in Whitstable and available to travel to venues in and around Kent. Travel is charged at 60p per mile one way; any car parking, toll charges or congestion charges will apply and be added to the final balance.
If you would like to make a booking, please contact Holly directly and she can check to see if your date is available. A deposit is required to secure any dates in Holly's diary; the deposit is then deducted from the final invoice. If required, trials can be arranged at a mutually convenient time.
Your trial balance is payable a week prior to the trial date or can be paid in cash at the trial. The wedding day balance is required in full four weeks prior to the wedding date.
In the event of a cancellation all deposit booking fees and trial fees are non-refundable and any cancellations must be made six weeks prior to the wedding or the full balance will still be payable.
Frequently Asked Questions
Do I need to have a trial?

As the bride, it's an important part of the wedding preparation to have a trial. This will give you peace of mind that you are completely happy with your wedding look and minimise any stress on the day. It also allows you to test the longevity of the makeup and whether you would need some powder top-ups to alleviate any shine. It is not essential for the bridal party to have a trial but it would be helpful to have them attend your trial to discuss what they would like on the day. If not a photograph and a quick discussion will be adequate. Having said that, if you were unable to commit to a trial because there isn't sufficient time before the wedding or you are travelling from abroad/elsewhere in the UK I am happy to proceed with just doing the hair and makeup on the wedding day.

How long does a trial take?

There is no set time limit for trials but they typically last around 2-3hrs for a bride's hair and makeup.

When and where do trials take place?

Trials can take place any time prior to the wedding. Holly's diary gets booked up very quickly so if you have any preference for any particular date and times it's recommended that you book the trial date sooner rather than later. Trials can be carried out at your home or a friend/family member's home. Holly also has a fully equipped hair and makeup studio at her home in Whitstable, which you are welcome to use and bring any friends or family members with you.

Will the makeup stay on all day?

Yes, but you will need to re-apply your lipstick every couple of hours (Holly will supply you with enough of your chosen lip colour to enable you to touch up your lips during the day) and if there are tears, dab them don't wipe! Holly always uses waterproof mascara at weddings just in case!

Do you accept cheques?

Yes, cheques, cash and bank transfers are all accepted. However, all cheques must be paid at least 1 month in advance of trial and wedding dates so there is sufficient time for them to clear.

Which areas do you cover and what are your travel charges?

Holly is based in Whitstable, Kent and willing to travel to venues in the UK and internationally. Travel to most Kent venues is free but some travel charges may apply to certain venues so please ask Holly about this at the time of booking. Any car parking, toll charges or congestion charges will apply.

What products do you use?

Holly uses top quality products and cosmetics in her kit such as; Airbase Airbrushing Foundation, Chanel, Laura Mercier, MAC, Becca, Dior, Clinique, Charlotte Tilbury, Bobbi Brown, Nars, TIGI and L'Oreal amongst others.

What makeup style would you recommend to flatter a bride?

Bridal makeup should enhance your natural beauty and compliment your wedding gown and theme. It's important not to lose your personal identity when deciding on your look and it should reflect how you normally wear your makeup just a bit more polished and glam! The majority of brides go for a natural look, which airbrush makeup is ideal for as it gives flawless coverage without feeling or looking heavy. However, even for a very natural look, Holly would add a little extra definition to your features so that everything shows up well in the photographs. Every bride deserves to look and feel truly beautiful.

I can't decide how I want my wedding hair and/or makeup - can you help?

Start by looking at some bridal magazines and Google images for some inspiration and also consider the cut and style of your wedding gown. A princess style gown always looks nice with an up-do with a lot of texture or long flowing curls whereas, a gown with clean lines and intricate beading can suit sleek hairstyles such as a side bun or chignon. Also, think about how comfortable you are going to feel with the look, do you normally wear all your hair up or do you wear it down, some brides like to have hair on their shoulders so a half-up half-down style could be suitable. Also, consider how the hair and/or makeup will look with your face shape, if you have a long face some width at the sides can balance this while height gives balance to a round face shape.

I don't have my veil and/or tiara for my trial - can you help?

Holly has a few tiaras, veils and hair adornments in her kit, should your accessories be unavailable or not decided upon at the trial. This is especially useful when you haven't decided what type of accessories you want, as you can see what they will look like with your chosen bridal hair and makeup style. Should you wish to use these at your trial please let Holly know at the time of booking your trial date so that she takes them with her.

Can you help lace my bridal gown?

Yes, Holly has worked in her family's bridal boutique part-time for many years and has a lot of experience with lacing wedding and bridesmaid gowns. Should you require any help on the day please do not hesitate to ask. This is a chargeable service and sufficient time needs to be allowed on the day. Please let Holly know should you wish to use this service.
Please be aware I am currently on maternity leave until April 2024.
Ready to get in touch? Fill out the form below and Holly will get back to you as soon as possible.
Already got an account? Sign in to add messages directly to your booking.
Occasionally emails end up in the spam folder; so please ensure you check your spam folder if you're expecting a message.